WCVB: Classic summer toys pose dangers, group says
A Boston-based consumer watchdog group is reminding parents of the dangers of classic summertime toys like baby pools, high-powered water guns and inflatable pool rings.
WCVB: Group announces summer safety hazards
Thank you to Todd Kazakiewich and WCVB Channel 5 Boston for sharing WATCH's summer safety messages and helping to keep kids safe!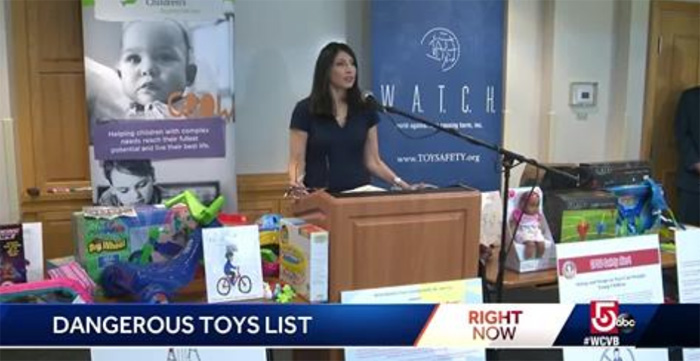 Megyn Kelly TODAY
Thank you Jeff Rossen, Megyn Kelly, and the producers of NBC's Megyn Kelly TODAY for highlighting the important issue of toy safety and W.A.T.C.H.'s annual Toy Safety Report. President of W.A.T.C.H., Joan Siff, joined national investigative correspondent Jeff Rossen to discuss what potential hazards parents and caregivers should avoid to keep kids safe during the holidays and year round.
The Doctors
Director of the consumer safety group W.A.T.C.H, James Swartz, joins The Doctors to share about the "10 Worst Toys". Thank you The Doctors for addressing the important topic of toy safety.